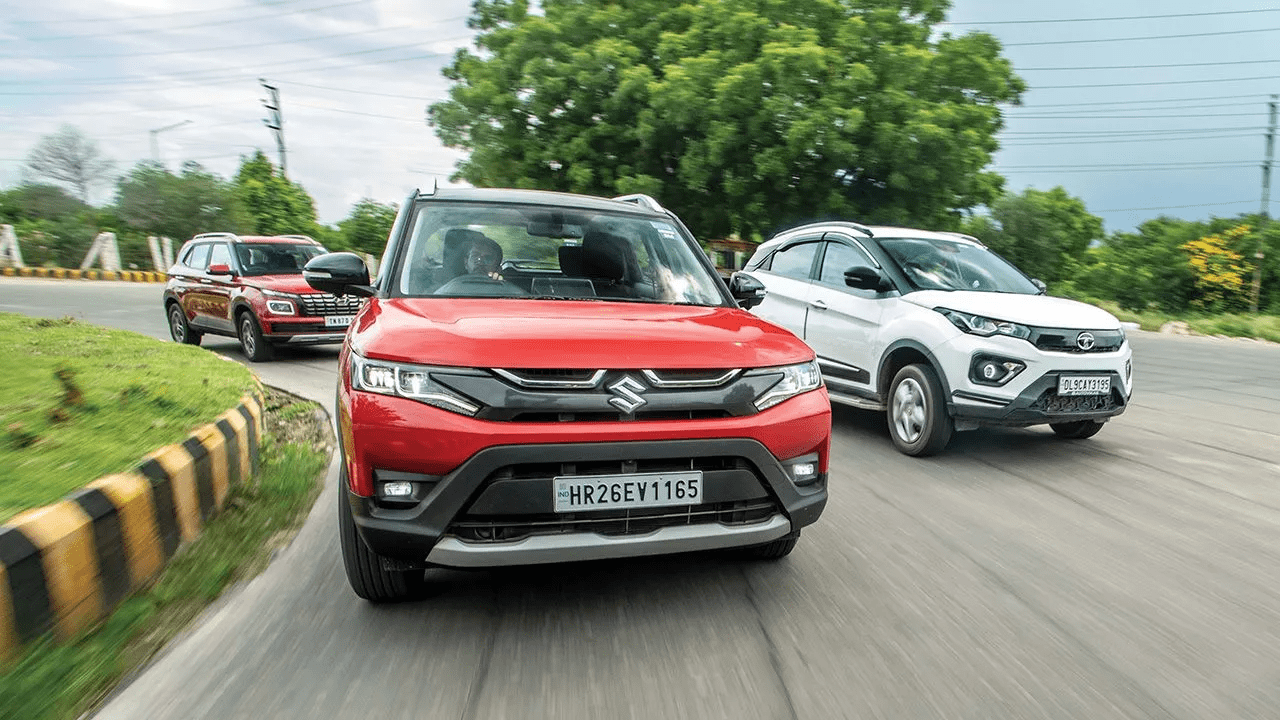 Car Sales Report: October 2022
The overall demand for passenger cars continues to be strong, particularly for the SUV segment. 
Many automakers recorded the highest-ever monthly sales or had peak dispatches in October 2022 as consumers made record-breaking purchases. Due to increased vehicle dispatches brought on by greater original equipment manufacturers' (OEM) output in the months of August and September, the market for passenger vehicles (PV) was already trending upward.
The unusual shortage of semiconductors around this time last year, as well as increases in fuel prices, production expenses, and vehicle costs, as a result, hampered the October sales in 2021. Consequently, the low base of the previous year also had a role in this October's higher and positive wholesale results.
Here is a segment-by-segment report of vehicle dispatches for the month of October. The overall demand for passenger cars continues to be strong, particularly for the SUV segment.
Maruti Suzuki
In October, Maruti Suzuki India Ltd (MSIL) recorded 167,520 units in total sales, a 21% rise. According to a statement from the firm, 138,335 units were sold overall in the same month last year. Its total domestic PV sales increased by 26% in October to 147,072 units from 117,013 units in the same month last year.
Shashank Srivastava, Executive Director- Marketing and Sales at MSIL stated, "The good retail sales of the year continued in the Diwali period as well. Between Navratras and Diwali, it is estimated that total deliveries in the PV segment are around four lakh, of which about 1.9 lakh is Maruti Suzuki. Last year, the corresponding figures were three lakh for the industry and 1.31 lakh for Maruti." He further added, "However, while this represents good growth over last year, the numbers are (still) below the pre-Covid numbers. The pre-Covid number for us was (about) 205,000 units."
Mahindra & Mahindra
Overall auto sales at Mahindra & Mahindra Ltd (M&M) increased by 45.83% in October 2022 to 61,114 vehicles from 41,908 vehicles sold in the same month the previous year. M&M sold 32,226 cars in the utility vehicles (UV) market this month. Moreover, 32,298 units in the PV segment (which includes UVs, cars, and vans) were sold in October 2022, a 60% increase year-over-year (YoY) over the 20,130 units sold in October 2021.
"Our sales volume continued to grow in October on the back of strong festival season demand. We sold 32,226 SUVs in October, registering a growth of 61 percent, fuelled by robust demand across our portfolio. Our commercial vehicles (CV) also registered strong growth for the month." said Veejay Nakra, President of M&M Ltd's Automotive Division.
Hyundai
With domestic sales of 48,001 units in October 2022, Hyundai Motor India Limited (HMIL) was able to post a YoY growth of 29%. Hyundai sold 37,021 cars on the domestic market in October 2021. When compared to the same month last year, its total cumulative sales in October 2022 increased by 31% YoY to 58,006 units.
"With the ever-improving semi-conductor situation, we were able to meet the demand of our beloved customers and deliver their favorited Hyundai cars during the festival season in October," remarked Tarun Garg, Director (Sales, Marketing & Service), HMIL, with regards to the October 2022 sales.
Tata Motors
As compared to October 2021, when Tata Motors sold 33,925 PVs, domestic sales in 2022 were 45,217 units, an increase of 33%. Sales of its electric vehicles (EVs), including overseas sales, were 4,277 units, up from 1,660 units in the same month last year.
Kia India
In a statement, Kia India stated that 23,323 units were sold in October 2022. In comparison to the same period the previous year, the company has experienced a growth of 43%.
Vice President and Head of Sales and Marketing for Kia India, Hardeep Singh Brar, commented, "The demand that all Kia products have managed to generate in the Indian market signifies exciting times for the brand. It tells us that our product strategy was right on point since the very beginning."
| | | | |
| --- | --- | --- | --- |
|           Domestic Sales |         October 2022 |          October 2021 |            Change % |
|           Maruti Suzuki |             1,40,337 |             1,08,991 |                  29 |
|      Mahindra & Mahindra |              32,298 |               20,130 |                  60 |
|               Hyundai |              48,001 |               37,021 |                  30 |
|            Tata Motors |              45,217 |               33,925 |                  33 |
|              Kia India |              23,323 |               16,331 |                  43 |