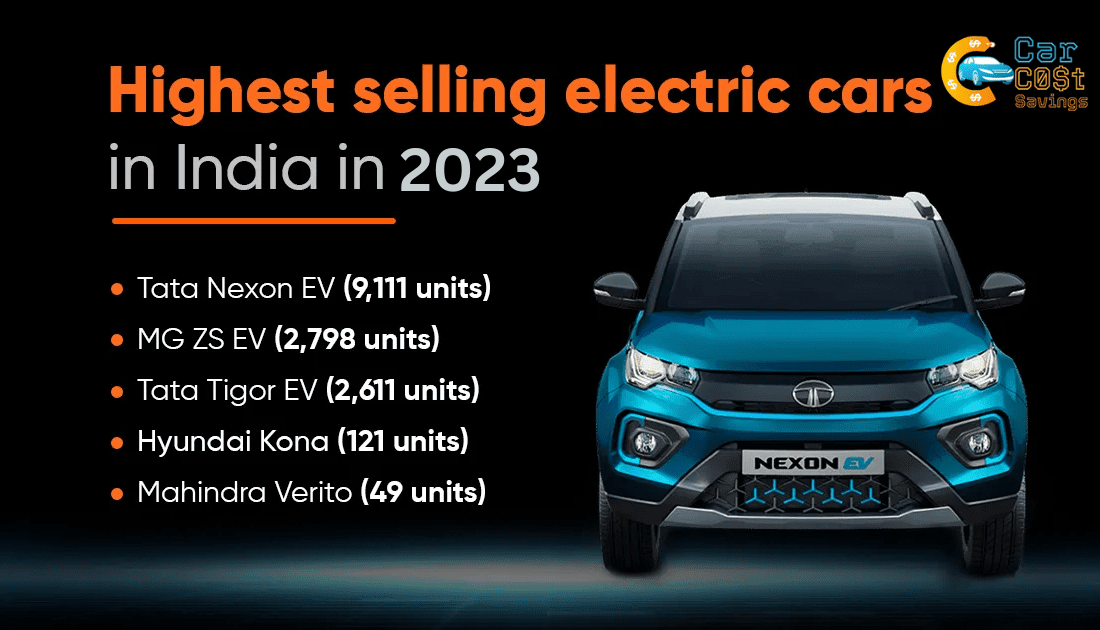 Exploring the 5 Most Affordable Electric Cars in India
Exploring the 5  Most Affordable Electric Cars in India: A Sustainable and Cost-Effective Choice for Eco-Conscious Consumers
The automotive industry is undergoing a significant transformation as the world shifts towards sustainable transportation. Electric cars have emerged as a promising solution, offering zero-emission driving and reduced dependence on fossil fuels. In India, the market for electric vehicles (EVs) is rapidly expanding, driven by the government's push for green mobility and increasing environmental consciousness among consumers. This article aims to provide a comprehensive overview of the seven most affordable electric cars available in India. By examining their features, performance, pricing, and overall value proposition, prospective buyers can make informed decisions and contribute to a greener and more sustainable future.
Tata Nexon EV: The Affordable Compact SUV The Tata Nexon EV, launched in 2020, has garnered significant attention in the Indian electric car market. As an affordable compact SUV, it offers an impressive range of approximately 312 km on a single charge, making it suitable for both city commuting and longer trips. The Nexon EV features a sleek design, spacious interior, and ample storage space. It is equipped with advanced safety features, including regenerative braking and a connected car system. Tata Motors has priced the Nexon EV competitively, making it an accessible option for buyers seeking an electric SUV in the affordable range.
      2.    Mahindra eVerito: The Reliable Sedan for Urban Commuting  The Mahindra eVerito is an all-electric sedan that focuses on providing a reliable  and cost-effective option for urban commuting. With a range of approximately 140 km, it caters to the needs of daily city travel. The eVerito     offers a comfortable and spacious cabin, making it suitable for small families. Mahindra has incorporated safety features such as dual airbags  and  ABS, ensuring passenger protection. The eVerito's low maintenance costs further enhance its affordability. It is an ideal choice for  individuals seeking a practical and budget-friendly electric sedan.
3.    Tata Tigor EV: The Stylish and Compact Electric Sedan The Tata Tigor EV combines style and affordability, making it an appealing option in the     electric sedan segment. With a range of approximately 213 km, it strikes a balance between city driving and occasional highway trips. The Tigor  EV showcases Tata Motors' commitment to safety, incorporating features like dual airbags and ABS. It offers a comfortable cabin with ample  legroom and a decent boot space. The Tigor EV's attractive pricing and stylish design make it an attractive choice for those looking for an  a  affordable electric sedan.
4.     MG ZS EV: The Premium Compact SUV The MG ZS EV stands out as a premium compact SUV in the affordable electric car category. With a    range of around 340 km, it provides a comfortable driving experience combined with advanced features. The ZS EV boasts a spacious and well-        designed interior, loaded with modern amenities such as an 8-inch touchscreen infotainment system and a panoramic sunroof. MG Motor has              also prioritized safety, equipping the ZS EV with features like six airbags and an electronic stability program. While slightly higher priced than               some other models on this list, the MG ZS EV offers an elevated driving experience and appeals to buyers seeking a more luxurious electric SUV.
5.     Hyundai Kona Electric: The Premium All-Electric SUV  The Hyundai Kona Electric is a premium all-electric SUV that showcases Hyundai's commitment to sustainable mobility. It boasts an impressive range of about 452 km, making it one of the highest in its segment. The Kona Electric combines power and efficiency with its electric drive train, delivering an exhilarating driving experience.