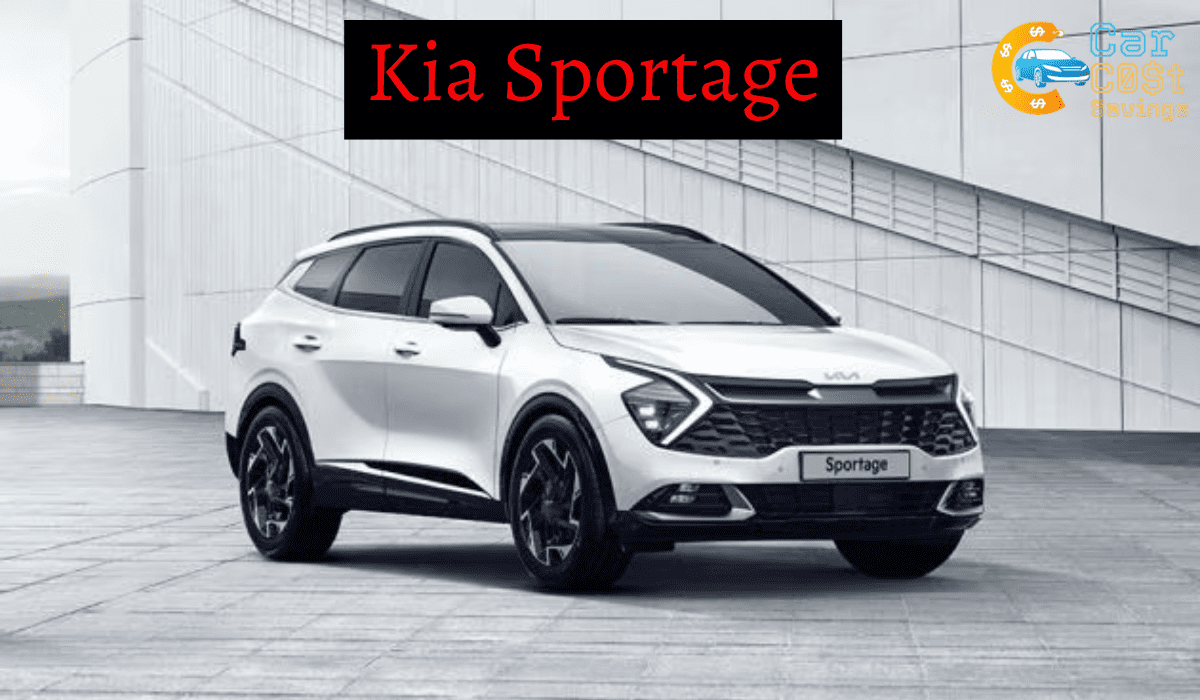 Kia Sportage: A Dynamic Crossover SUV that Redefines Adventure
The Kia Sportage has been a popular choice in the competitive crossover SUV market for years, and it's no surprise why. With its eye-catching design, impressive performance, and advanced technology features, the Sportage offers a compelling package for those seeking a versatile and enjoyable driving experience. In this article, we will delve into the various aspects that make the Kia Sportage a standout choice in its class.
Striking Design:
The Kia Sportage grabs attention with its bold and distinctive styling. The exterior showcases a dynamic profile characterized by sharp lines, a muscular stance, and Kia's signature tiger-nose grille. The sleek LED headlights and taillights further enhance the vehicle's modern appeal. Inside the cabin, the Sportage offers a well-designed and comfortable space that combines functionality with a touch of elegance. Premium materials and ergonomic seating ensure both driver and passengers enjoy a refined journey.
Performance and Handling:
The Sportage doesn't compromise when it comes to performance. Under the hood, Kia offers a range of engine options to suit different preferences and driving styles. From efficient and responsive gasoline engines to powerful turbocharged variants, there's a Sportage model for every driver. The available all-wheel drive system enhances traction and stability, making it suitable for various road conditions. With its refined suspension and responsive steering, the Sportage delivers a smooth and engaging driving experience.
Advanced Safety Features:
Kia prioritizes safety, and the Sportage is equipped with a host of advanced safety features. From its sturdy body structure to the comprehensive suite of driver-assistance systems, the Sportage offers peace of mind on the road. Features such as forward collision avoidance, blind-spot detection, lane-keeping assist, and rear cross-traffic alert contribute to a safer driving experience. With these technologies in place, the Sportage helps to mitigate potential risks and protect its occupants.
Cutting-Edge Technology:
The Kia Sportage embraces advanced technology to elevate the driving experience. At the center of the dashboard, you'll find an intuitive touchscreen infotainment system that supports smartphone integration, providing access to navigation, entertainment, and communication features. Depending on the trim level, the Sportage may also offer additional amenities such as a premium audio system, wireless phone charging, and a panoramic sunroof. These features ensure that every journey is both connected and enjoyable.
Versatility and Practicality:
As a crossover SUV, the Sportage excels in versatility and practicality. With a spacious interior and flexible seating configurations, it offers ample room for both passengers and cargo. Whether you're heading out for a weekend adventure or running daily errands, the Sportage adapts to your needs. The rear seats can be easily folded to create a larger cargo area, accommodating larger items. Additionally, thoughtful storage solutions throughout the cabin provide convenient places to stow your belongings.
Reliability and Warranty:
Kia has built a reputation for producing reliable vehicles, and the Sportage is no exception. With its solid construction and quality craftsmanship, the Sportage offers peace of mind for owners. Kia backs up its commitment to quality with an industry-leading warranty, including a 10-year/100,000-mile powertrain warranty and a 5-year/60,000-mile basic warranty. This warranty coverage underscores Kia's confidence in the durability and longevity of the Sportage.
Conclusion:
The Kia Sportage continues to impress as a standout choice in the competitive crossover SUV segment. Its striking design, impressive performance, advanced safety features, cutting-edge technology, versatility, and reliability make it a compelling option for those seeking adventure and practicality. With its blend of style, comfort, and functionality, the Sportage proves that Kia is committed to delivering vehicles that cater to the needs and desires of modern drivers. Whether you're navigating city streets or venturing off the beaten path, the Kia Sportage is ready to redefine your driving experience.